At DSB, if you are 60 years of age or wiser and want to meet new people, explore new places, and have some good old-fashioned fun, this is the place for you! Our local events include speakers, entertainment, and lunch & learns. We plan two trips per year, which can include visiting local museums and attending theatrical shows. So, if you're 60+ years young and like to have fun – come and join us!
Upcoming Events:
Presentation
Thursday, October 12th, 1:00 -2:30 PM at the Community Center. Speaker, Mike Knipp, will be coming to share about the LSI/Bremwood Facility in Waverly, IA, from when it started to what services they offer today.
Please RSVP by Friday, October 6th, to Lesa at 319-984-5635.
Thursday, November 9th, 1:00 -2:30 PM Thanksgiving Dinner at the Community Center. You are invited to our 12th Annual Thanksgiving Dinner! We will come prepared with another delicious Thanksgiving meal and some entertaining accordion music! The cost will be $10.00 for club members and $12.00 for non-members.
Please RSVP by Friday, November 3rd, to Lesa at 319-984-5635.
Past Events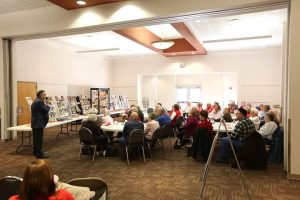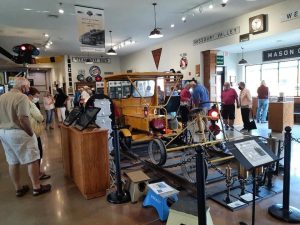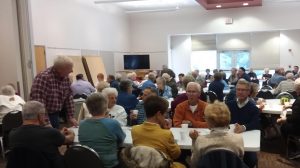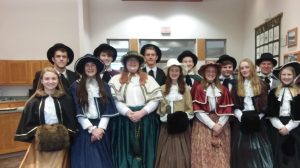 BINGO
Thanksgiving Dinner
Christmas Party
Lunch & Learn
Day Trips
Dubuque Riverboat Day Trip
Decorah Day Trip
To make a reservation or obtain further information about future events, please contact Lesa or Sami at (319) 984-5635.
Ambassador's Club coordinators are Mary Neuendorf, Lesa Buhr, and Sami Krueger. You can reach Lesa or Sami at (319) 984-5635 or Contact Us by e-mail.
---