At DSB, if you are 60 years of age or wiser and want to meet new people, explore new places, and have some good old-fashioned fun, this is the place for you! Our local events include speakers, entertainment, and lunch & learns. We plan two trips per year, which can include visiting local museums and attending theatrical shows. So, if you're 60+ years young and like to have fun – come and join us!
Upcoming Events:
Presentation
Thursday, December 7th, 10:30 AM – 12:00 PM (Note change in time!) "A Christmas Coffee" at the Community Center. We are excited to have "Friends with A Song" coming to entertain us with Christmas music and a couple of special numbers in memory of Jimmy Buffet. Christmas cookies and candies will be served for all to enjoy!
Please RSVP by Friday, December 1st, to Lesa at 319-984-5635.
Thursday, January 11, 2024, 1:30 PM – 2:30 PM BINGO at the Community Center. It's time again for lots of winners in the great game that requires little strategy and lots of LUCK!! You are welcome to bring a friend to this event, but please RSVP for both!
Please RSVP by Friday, January 5, 2024 to Jamin at 319-984-5635.
Past Events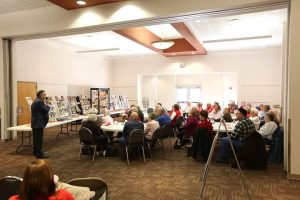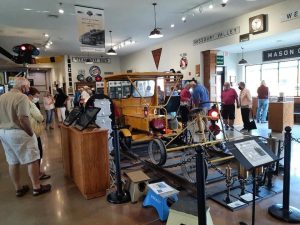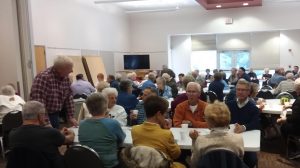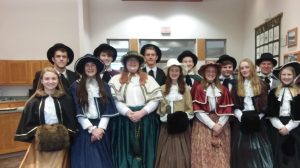 BINGO
Thanksgiving Dinner
Christmas Party
Lunch & Learn
Day Trips
Dubuque Riverboat Day Trip
Decorah Day Trip
To make a reservation or obtain further information about future events, please contact Lesa or Sami at (319) 984-5635.
Ambassador's Club coordinators are Mary Neuendorf, Lesa Buhr, and Sami Krueger. You can reach Lesa or Sami at (319) 984-5635 or Contact Us by e-mail.
---