A DSB Debit Card provides you with the convenience and purchasing power to make daily payment needs a breeze.
Cyclone Rewards Debit Card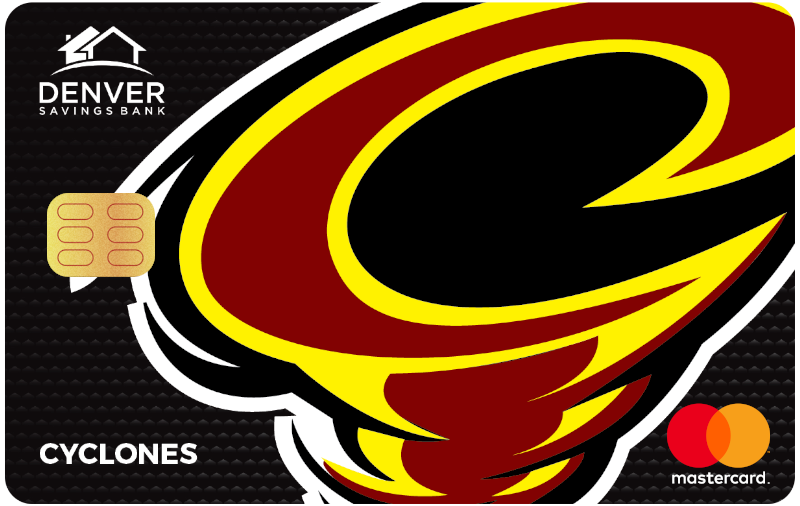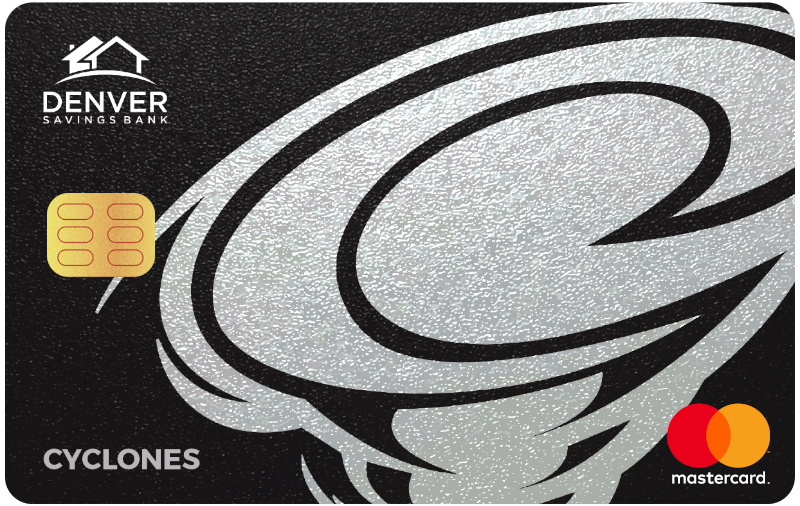 This debit card offers you the opportunity to give back to the Denver Community School system all while paying for your purchases! Every time you swipe your Cyclone Rewards debit card, DSB donates five cents to Denver Community Schools. This card is only available with the Cyclone Rewards checking account.
Pick from our Maroon & Gold or Cyclone Bling card options.
Contact Us to order your Cyclone Rewards debit card today!
DSB Debit Card
The perfect debit card for daily transactions and busy people on the go. Accepted nearly everywhere traditional credit cards are accepted. The DSB Debit Card offers its users the convenience and ease of use they have come to expect of the payment process!
Lost or Stolen Debit Card
If you use our app, DSB Mobile, select "Cards" at the bottom of your screen, choose the card you wish to deactivate and move the "On" button to "Off."
Call DSB at (319) 984-5635 during business hours or dial (800) 383-8000 outside of business hours for 24/7 service to report a lost or stolen card.
Always call DSB to cancel the card and have a new card ordered.
Take Control of Your Debit Card
Using our DSB Mobile app you are able to take control of your debit card:
Turn your debit card off & on
Monitor your purchases
Set-up travel alerts
Get fraud alerts via text message
---